I've known about
My Vintage Charms
for a while now but never bought anything, but when I found out I'm going to Paris in July (eeee!) I wanted to make a few Parisy bits of jewellery. I ordered 6 mini Eiffel tower charms, in silver and gold, and a large gold one. I also bought these mini spoon charms as they're so cute. I didn't know exactly what I was going to do with them until I remembered the beads I bought from the bead fair I helped at last month.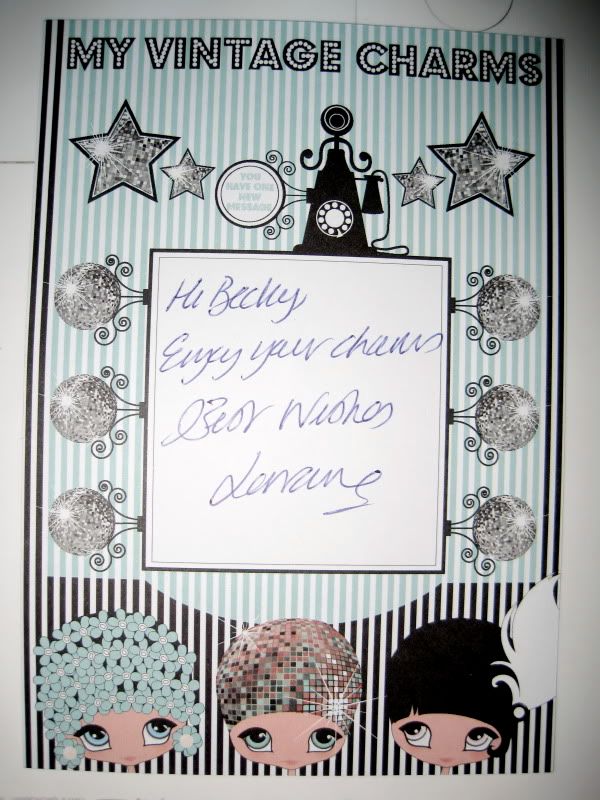 I think
My Vintage Charms
is amazing and such good value (£1.50 for 3 mini Eiffels) You can make your own jewellery so much cheaper, if you can be bothered I suppose. Also the packaging was rather lovely!
I was wondering about adding these bracelets to my Becky's Buttons (and beads maybe?!) collection, but they take quite a while to make...hmm...